In this article we will be going to cover 25 Best PS4 Single-player Games of All Time.
Solanki Gaming presents 25 BEST PlayStation 4 Single-Player games of all time. All arranged by playscore. To check out our full list, visit our page on all Best PS4 Single-player Games.
So lets find what are the best ps4 single player games of all time in 2021.
List of Best PS4 Single-player Games In 2021
Shadow Of The Colossus

A game that rocked the PlayStation 2 during its glory days. This Remastered version on the PlayStation 4 gives us the ultimate feeling of glory and sadness in one fell swoop.
Killing Colossi felt like a bad idea, but we can't argue with our Protagonist's simping nature. A playscore of 8.96.
INSIDE

Limbo's success paved the way for this dystopian nightmare from PlayDead. INSIDE's haunting
world draws mystery the closer you get to your… goal.
That goal, however, isn't very clear until the game's disturbing final moments.
It's best played blind and it receives a playscore of 8.97.

With Diablo IV's release inching closer and closer, it's always great to
take a look back on its solid foundations.
Ultimate Edition was the answer to all the complaints from the community and it plays well on the PlayStation 4, solo or with friends. A playscore of 8.98.

The harsh radioactive wasteland of Bethesda's award-winning open-world FPS is the
perfect playground for single-player enthusiasts.
Bethesda's known for its branching storylines and heavy RPG elements, so there's a lot to discover here. Enjoy its massive post-nuclear world, modded or not. A playscore of 9.00.

The final chapter of the Caped Crusader's brooding adventures in the crime-ridden Gotham City. The Dark Knight isn't alone this time around. And, he's got the help of his beloved Batmobile.
Dominate the streets using this intimidating tank and try not to kill lowly thugs. A playscore of 9.02.

CAPCOM loves their half-demon, half-human twins. 5's return to its original storyline shook the world, for the better.
Killing demons with style has never been this good, especially with a selection of four characters with unique playstyles. Daddy Sparda would be proud. A playscore of 9.07.
Monster Hunter: World

Also from CAPCOM, this record-breaking action RPG is still enjoying a growing fanbase
despite the release of their new MH title, Rise.
World is huge. It's the biggest MH game to date and this doesn't even include their final Iceborne
expansion. A playscore of 9.08.
Shovel Knight: Treasure Trove

A platformer that takes us back to the good ol' days of gaming. This edition isn't just about a knight and his shovel.
Treasure Trove is the full Shovel Knight experience that includes all DLCs with new characters
and new storylines. A playscore of 9.09.
Dark Souls III

Expect more finales on this list.
FromSoftware's alleged final entry to their hardcore action-RPG ended with a bang. This is all thanks to their two massive DLCs that brought a new flavor to their already difficult base game.
Now come on, bring us Elden Ring! A playscore of 9.10.
Marvel's Spider-Man: Miles Morales

Everyone loves Spider-Man and Insomniac has given us that web-slinging fantasy that we've always wanted.
Miles Morales isn't a full game, it's a small standalone DLC that gives more room for this up-and-coming superhero.
It's electrifying, stylish and it has some good tunes. A playscore of 9.10.
Ghost Of Tsushima

One of the PlayStation 4's final triple-A exclusive, alongside The Last Of Us 2, but that's another story.
Suckerpunch takes us to the Island of Tsushima during the Mongol invasion. As a samurai caught by a moral dilemma, show the invaders the might of your sword fighting skills. A playscore of 9.11.
Final Fantasy VII Remake

Square Enix is on a roll lately and Final Fantasy VII's restructuring for the modern audience isn't going to end anytime soon.
With VII Intergrade coming to the PS5 as an even HD-er upgrade, Tetsuya Nomura's meta revisioning of the best-selling FF game is just the beginning. A playscore of 9.12.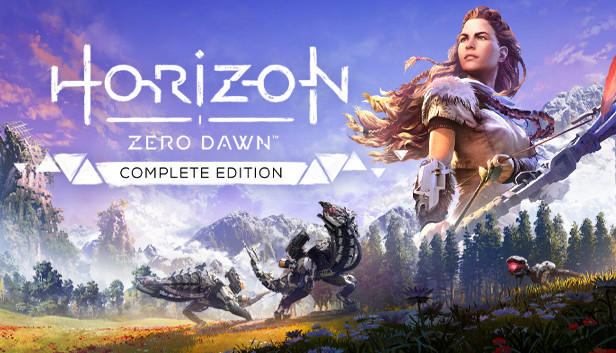 Horizon Zero Dawn

One of the first PlayStation 4 exclusives. Zero Dawn is a great single-player story and perfect for first-time PlayStation 4 owners.
As of writing, Sony is giving this game for free this April as part of their Play at Home Initiative. This includes 10 other Indie titles that will surely satisfy other players!
Horizon Zero Dawn gets a playscore of 9.12.
Bloodborne

FromSoftware's PlayStation exclusive is the most 'exclusive' title they have since it's never coming out to other consoles.
Bloodborne's brutal difficulty complements the game's terrifying atmosphere.
It's a great single-player action-RPG for anyone trying to test what a FromSoftware game feels like. A playscore of 9.17.
Undertale

I know what you're thinking. Undertale beating the hell out of those previous titles?! Keep in mind that there are numbers involved here and Tobyfox's adorable fantasy RPG deserves this spot.
There are more chapters to this surreal world in the future, now that the first episode of Deltarune is
currently out in the wilds. A playscore of 9.23.
Journey

Thatgamecompany might be busy with their latest title, Sky: Children of the Light, but none can forget Journey's initial wonder.
Exploring the sandy dunes alone and piecing together the pieces of this broken world may feel like a chore, but its gorgeous atmosphere and charming music make every moment feel magical. A playscore of 9.23.
Grand Theft Auto V
Rockstar's open-world playground has always been a single-player story. The online mode is just extra enjoyment that doesn't always hit its mark. Everyone probably finished this game
8 years ago. Now all they need is the elusive sixth installment. V has a playscore of 9.24.
Metal Gear Solid V: The Phantom Pain

The highest-rated Hideo Kojima game so far. Even Death Stranding couldn't get close to its numbers. Both are great titles, though. The Phantom Pain was Kojima's swan song for the Metal Gear franchise.
The gameplay is great, but the story suffered a lot because… Konami. A playscore of 9.25.
Resident Evil 2 Remake

Before we get our hands on some Vampire Milkers in Resident Evil Village, let's appreciate what CAPCOM's been doing with their Remakes.
Leon and Claire's revamped adventure feels new but it retains familiar elements from their original horrors back in 1998. This game is scary. You've been warned. A playscore of 9.28.
The Witcher III Wild Hunt
CDPR has a lot of explaining to do about their recent Cyberpunk 2077 debacle, but hey, at least they gave us the Witcher III. Geralt of Rivia's final adventure truly is something.
It's lengthy, sure, and this doesn't even include its two massive DLCs. A playscore of 9.29.
Red Dead Redemption 2
The open-world experience that only Rockstar can deliver.
RDR2 was something else, huh? It truly captured the whole Wild West feel we've been seeing on TV and it gave us a heartbreaking story we could shed a tear to.
Cheers to our brothers Arthur Morgan and John Marston! A playscore of 9.30.
Uncharted 4: A Thief's End
Nathan Drake's final game ended on a high note. Naughty Dog wastes no time with their meticulous attention to detail.
For a game that came out in 2016, nobody would expect it to look this GOOD. Even now, it feels like it's made for the modern generation.
Who knows what Naughty Dog is cooking up next? A Thief's End receives a playscore of 9.38.
The Last Of Us: Remastered
Another Naughty Dog game. This dystopian drama cemented itself as one of gaming's best, generating new storylines, including a TV show produced by HBO.
This Remastered version gave us a smoother and more definitive experience of Ellie and Joel's journey. A playscore of 9.41.
God Of War

A community favorite and winning our polls once again… Kratos' warmongering days are over. This time, he has to do something he was never good at: Parenting.
With Boy at our side, making our way across the Nordic landscapes felt like magic, especially with the visceral and responsive combat.
We can only imagine how crazy everything would be once Ragnarok comes out. A playscore of 9.53.
Persona 5 Royal
Nobody steals the Phantom Thieves' crown. Reigning supreme once again, ATLUS' award-winning JRPG is still the ultimate single-player game for the PS4.
It's loaded with over 150 hours of story, making you feel like shit once the credits roll. It's the ideal game for this quarantine season.
Of course, it all depends on your preferred genre. It receives a playscore of 9.58.
About Author