In This article we will be going to cover Top 10 Best Metroidvania Games PS4 In 2022.
Comment down you favor ate Metroidvania Games PS4 game.
Top 10 Best Metroidvania Games PS4 In 2022 Of All Time
Owlboy

A love-letter to pixel art and the many iconic platformers of the classics. Owlboy is a pleasant
surprise in the indie community.
10 years in the making, what started as a mere Kickstarter campaign gave rise to this fascinating adventure about a mute owl who saves his Sky Town from falling apart.
Gameplay revolves around you flying across the skies in a 2D plane. Navigate through its treacherous rooms and use your friends as your weapons.
You heard that right, by grabbing your friends, earn unique abilities that not only help you deal with pesky enemies but also help you traverse through tricky areas. Its intuitive grab mechanic lets you pick up any object on the fly.
It not only comes with engaging platforming gameplay, it offers an emotional story-driven narrative that will surely tug your heartstrings.
Its success garnered the game with a ton of praise.
This includes PS Universe, giving the game a 9.5, saying that, "Owlboy is a breathtaking masterclass in platforming adventure." And did we mention the game's beautiful soundtrack?!
Also Read— Best ps4 Games to play with your Girlfriend
Monster Boy And The Cursed Kingdom

We've been talking about this game in every Indie or Platformer video we have and that's
because Monster Boy and the Cursed Kingdom never fails to deliver.
This spiritual successor to the iconic Metroidvania classic, Wonder Boy, is a fantastic game that reimagines the old adventure into brand new heights.
Help Monster Boy "Jin" overcome his fears and explore a magical world full of secrets and deadly monsters. Transform into six various forms with unique abilities to traverse around its cursed lands.
Each of the six forms wil help you achieve numerous goals depending on your playstyle. For example, the Pig form grants you the ability to find secrets and hidden pathways due to its sensitive snout;
and the Snake can stick through walls and corners, making traversal easier.
Once you've gotten the hang of the numerous forms, the game tests you to combine their mechanics
and solve a myriad of puzzles.
Video Chums gave it a 9.1, saying that, " The amount of challenging fun packed into its massive and enjoyable world makes every moment of gameplay an absolute joy."
SteamWorld Dig 2

A sequel to the classic platformer game heavily influenced by classic Metroidvania titles.

Dig 2 not only improves as a sequel, it brings more fun and complexity in its exploration
and combat. On paper, the game is simple.
Your mission is to dig. But it's even deeper than that, pun intended. Navigate around the tricky dungeons of this underground world and collect numerous materials to upgrade your equipment.
The deeper you go, the more dangerous it becomes.
This is where your handy puzzle-solving abilities and upgrades come in. Combine a few tricks and plan ahead as you plow your way ahead.
SteamWorld Dig 2 appreciates exploration than ever before.
Reviewer Handsome Phantom even gave it a 9.0, praising the game's seamless blend of combat, adventure, and puzzles.
Saying that, "Its unique mechanics and innovative gameplay is a treat you don't want to miss."
Alongside its beautiful hand-drawn art style, Dig 2 really excels as a Metroidvania and RPG, giving you the freedom to dig deeper into the abyss and unlock secrets along the way.
Also Read— Best hack and slash games ps4
Rogue Legacy

An unlikely Metroidvania where you control a lineage of Knights vying to reach the top of an ever-changing castle. Rogue Legacy is a platformer that imbues a crazy element to its gameplay loop: Every time you die, your offspring replaces your adventure.
Not only you'll be placed in different shoes, but its humorous 'genetics' system also gives
your new character a different trait that might be an advantage or disadvantage to your quest.
You might be suffering from colorblindness, making your whole world black and white.
Or ADHD, transforming your Knight into a warrior with blistering speed. This is where the charm of this game comes in. Each death gives you a completely new experience.
Polygon gave this game a 9 out of 10. Saying that, "Rogue Legacy's visual playfulness and willingness to tweak the gameplay with these traits builds a wonderful sense of discovery."
In retrospect, this game came earlier than Dead Cells. So it's no secret Motion Twin might've borrowed a few of their mechanics here.
Also Read— Best Japanese ps4 Games
Guacamelee! Super Turbo Championship Edition

Gear up that spandex in this definitive edition of Drinkbox's award-winning Metroidvania game.
Take on the shoes of the brave Luchador "Juan" once again as you go on a quest to rescue the Mayor's daughter from the
Mexican Land of the Dead. Super Turbo Championship Edition has the same feel to its original, but with additional levels to spice things up.
COG Connected's Scott Sullivan gave it a 9.0, citing that, "It packs in what everyone loved about the original while building on it enough to make it well worth tagging into the ring once again.
" Like many of its Metroidvania inspirations, Guacamalee!'s combat runs from a simple brawler into a thrilling platformer that requires skill and timing.
By destroying Religious statues, gain powerful Luchador abilities that will help you in battle and unlock blocked paths.
It's simple, but Drinkbox Studios' knows how to add flavor to its already engaging presentation.
Coupled with a vibrant art style combined with upbeat Mexican tunes, this Edition is worth picking up if you're a huge fan of challenging and fun Metroidvania.
Also Read—Best third person shooter games ps4
Axiom Verge

Just like most Metroidvania titles, Axiom Verge offers a satisfying progression system
that seamlessly weaves into its strange world.
As a scientist trapped into this mystifying dimension, use everything at your disposal to escape from this futuristic hellhole.
Just like Super Metroid, navigate around its dangerous dimension by unlocking abilities and weapons
along the way. Each weapon offers an advantage to every situation, like opening new paths, finding secrets, or giving the puzzle elements a time to shine.
With its responsive controls, traversing around its world is easy, but taking down bosses proves challenging as you skillfully use your arsenal to gain the upper hand.
ZTGD gave this a 9 out of 10. Saying, "It is an excellent callback to classic titles, while also bringing its own flair and making a stamp on the genre."
It's another good example of games borrowing Retro elements while adding their own modern touch. Axiom Verge does so well balancing two generations of gaming together into one fantastic Metroidvania game.
Also Read—List Of ps4 Games That Don't Require Internet Connection
Salt & Sanctuary

Many have called this a 'Souls-like' game with Metroidvania elements.
They're not wrong, Salt & Sanctuary is a challenging adventure that punishes you if you don't know what you're doing.
Although it's evident there are numerous mechanics that they outright borrow from Dark Souls here, Ska Studios' 2D version of Dark Souls is a fantastic title that stands on its own.
Polygon gave this a 9 out of 10. Saying that, it's "…a stellar adventure with enough moments of surprise and excitement to rival even its own source material." Explore this
Gothic world and face off against monsters varying in shapes and sizes.
The gameplay is a brutal hack and slash that feels like DMC. Connect light and heavy attacks or launch enemies into the air to deliver some snazzy mid-air combos.
Equipping weapons is as important as constantly watching your HP Bar. Each weapon offers an advantage to different enemies and even bosses.
The Spear gives you an extended range for that safe pokes, or the Sword can deliver a flurry of fast attacks to slow enemies.
Also Read—Best Roguelike Games ps4
Hollow Knight: Voidheart Edition

If Salt & Sanctuary feels like a 2D Dark Souls, then Hollow Knight might be the Dark Souls
of Metroidvanias.
Mixing brutal combat, fantastic boss fights and a dark world full of hidden lore, follow the story of a young Knight trying to understand the meaning of its lost kingdom.
Enter into a bug-infested world where every portion of the map feels different. As a brave Knight with a little sword, embark on a grand adventure to uncover the mystery of the Hollow Knight.
Push Square gave it a 9 out of 10, saying that, "…the game delivers a sensational, mysterious journey which will undoubtedly test your platforming skills." Just like Metroid and Castlevania, you explore a labyrinthian world where every monster is determined to kill you.
Unlock powerful abilities and use them to traverse around its hostile environments with ease.
Voidheart Edition comes with all the DLC's packed into one definitive version of the game. Story and combat remain unchanged, but it's certainly full of content.
Also Read—Best Zombie Games ps4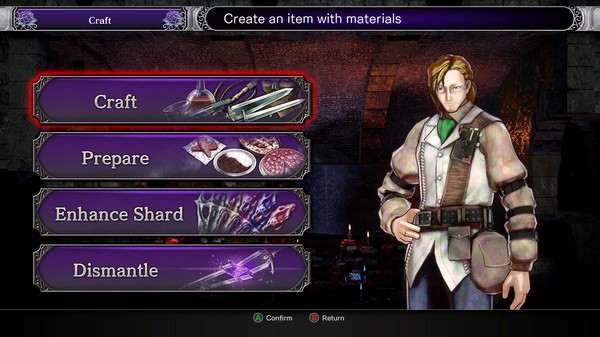 Bloodstained: Ritual Of The Night
Castlevania veteran Koji Igarashi returns and breathes new life into the Bloodstained
universe.
Complete with new lore and characters, follow the cursed life of Miriam as she makes
her way into an evil castle filled with paranormal voices.
Just like Symphony of the Night, your abilities prove useful with the game's Metroidvania elements.
With your demon powers, unleash a hellish blaze of power through your enemies. Even newfound abilities can be used as traversal elements to unlock new paths or find secrets, which gives exploration a deeper focus.
There are numerous ways to customize Miriam, all depending on your playstyle. Switch from Melee combat or Ranged as the game offers enough weapons and abilities to keep it fresh.
IGN gave it an 8.5, saying that. "There is no shortage of good Metroidvanias these days, but Bloodstained does show that Koji Igarashi's particular brand of "Igavania" still has teeth."
Also Read—Best story games PS4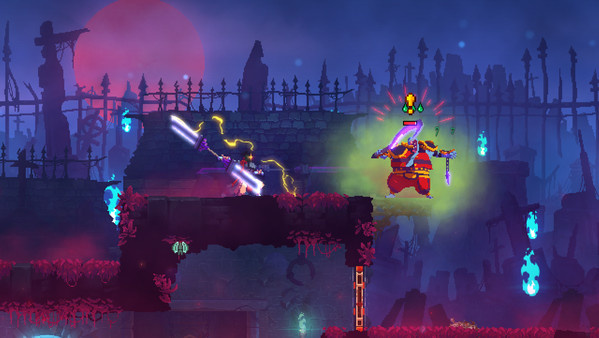 Dead Cells
Stylish? Check. Challenging? Check. Good replay value with strong Metroidvania elements? Also,
check.
Dead Cells is Motion Twin's latest opus as they take a dip into the realm of roguelike platformers with a deeply satisfying progression mechanic and punishing combat.
IGN gave it a 9.5 out of 10. Praising the game's gameplay loop, saying that, "Dead Cells is rewarding in its flexibility in a way few games are."
As many of you are aware, in Dead Cells, you don't just die, you respawn into an even powerful warrior with enough knowledge and upgrades to take down that one enemy that killed you in that dungeon.
Its procedurally-generated world is bereft of secrets, making exploration necessary instead of just hacking and slashing your way through.
Earn fancy blueprints and upgrades that help you on your adventure as it permanently becomes part of your progression. This makes each death rewarding than the last.
Never be game over.